*Solutions and research for the "Summer Learning Gap" are presented below this article*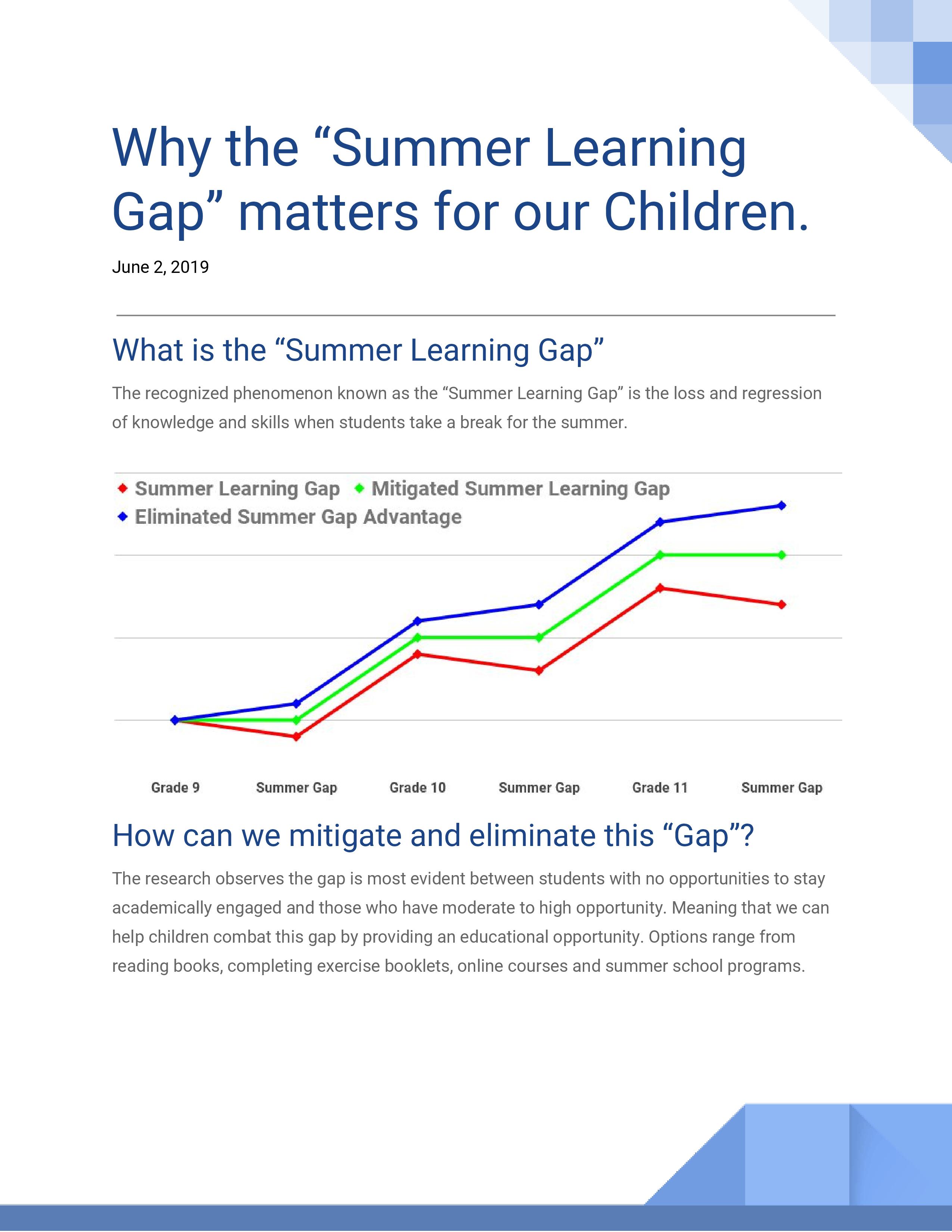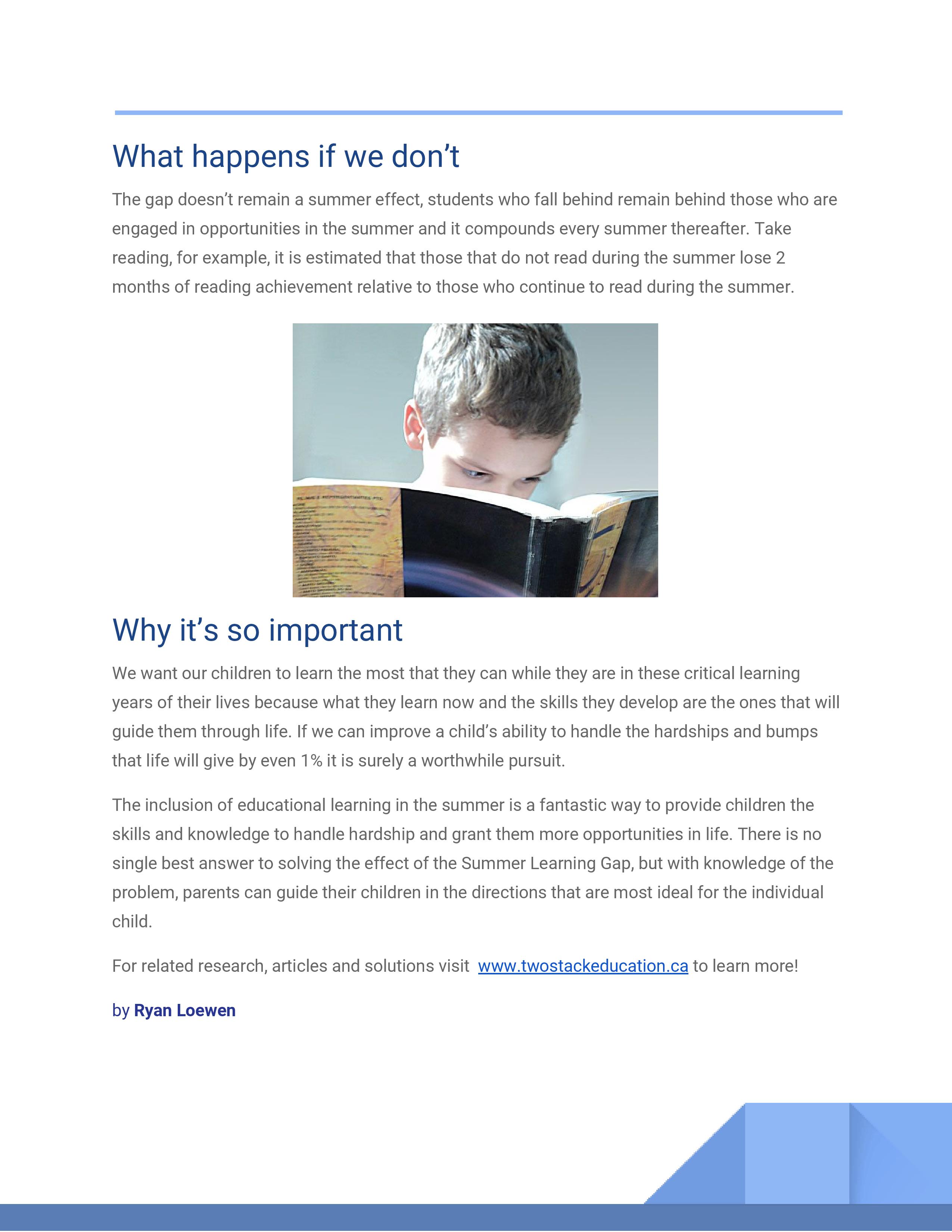 Solutions:
As stated in the article the best solution for your child will depend on the specifics of your child. Current age, skill set, interests, time commitments and so forth are all relevant factors that you as the parent and/or guardian should take into account when selecting the right solution or combination of solutions. We would recommend that subjects of struggle be addressed foremost, for instance if your child struggles in math it would be advisable that the primary focus be completion of math exercise booklets. With that said below are a variety of options:
Two Stack Education
We offer online affordable and flexible courses that aim to fill in the gaps from high school. We cover a range of topics from Taxes, Mental Well-being, Economics, Finance, Nutrition, Rules of Road, Investments and more. You can see all our courses at www.twostackeducation.ca/course
Exercise Booklets
Exercise booklets are great for subjects like math and science where you have the ability to cement what your child learnt the past year as well as preparing for the next year. You can find these booklets in bookstores and online.
Reading
One of the better ways to enhance our knowledge is through reading. Not only does it teach us about the topic of the book, but the reading in and of itself strengthens that important skill set. Research shows that even leisurely reading (such as fiction novels) still provide this benefit. Meaning you don't need to read about economics in order to make reading worthwhile. That said if you would like your child to read some more purposeful books we have created a Summer Reading List you can referene.
Summer School
Some schools offer summer school for the purpose of enhancing or pursuing additional learning. Check with your school or school district to see if it is offered near you.
Summer Camps
Many summer camps include educational components to what they do, we think this is amazing, if you plan to put your child in summer camp be sure to inquire about this aspect!
Research: