The body needs many minerals; these are called essential minerals. Essential minerals are sometimes divided up into major minerals (macrominerals) and trace minerals (microminerals). These two groups of minerals are equally important, but trace minerals are needed in smaller amounts than major minerals. The amounts needed in the body are not an indication of their importance.
A balanced diet usually provides all of the essential minerals. The two tables below list minerals, what they do in the body (their functions), and their sources in food.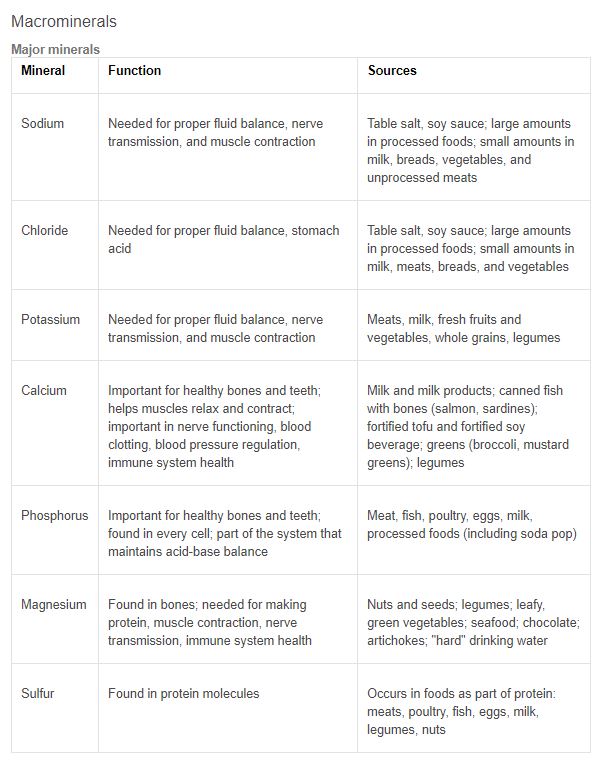 Trace minerals (microminerals)
The body needs trace minerals in very small amounts. Note that iron is considered to be a trace mineral, although the amount needed is somewhat more than for other microminerals.